Call Us
We'll like to speak with you. We help our clients actualize new ideas and maintain leadership positions.

To find out how PM Global can help your organization, call us on +234 1 888 9211.
Alternatively, you can send an email to info [at] pmglobaltechnology.com.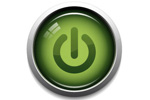 Office Location
Aret Adams House
233 Ikorodu Road
Ilupeju, Lagos, Nigeria
Tel: +234 1 888 9211

Inquiries
Provide some information about your business needs, so that we can contact you directly.